Increase Margins, Manage Risk, & Forecast Future Revenue
Volatility and poor positions are causing your margins to shrink and force higher pricing. Put a stop-loss on your margins and get your business profitable again with Risk360.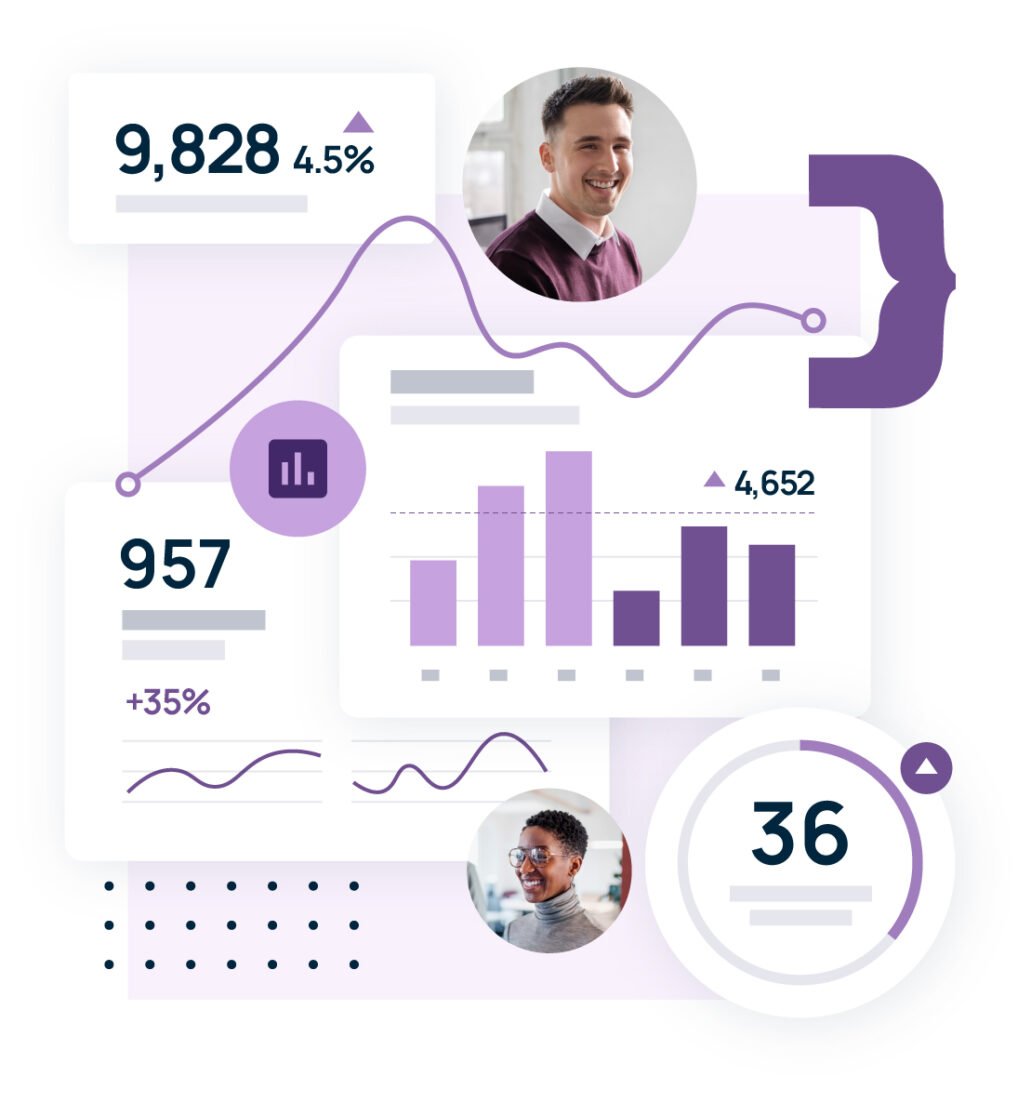 Risk Management, Made Simple.
Manual, outdated tools and limited resources are causing you to lose profits each month. How much is it costing you to stick with your current risk management systems? Let us show you the way to put a stop-loss on your margins, and get your business profitable again with Risk360 complete software and managed services solutions.
Risk360 offers simple, transparent solutions to help risk managers, trading schedulers, revenue officers, financial officers and CEOs make more informed decisions and gain better insights into their day-to-day and long-term business strategies. Contact us today to book a free demo and see for yourself how POWWR can help you achieve your goals.
100+
Electric + Natural Gas Utilities
3M+
Meters Serviced Daily
30+
Energy Industry Experts on Staff
65+
Energy Suppliers Trust POWWR
02
Global Markets in US/UK
Inc. 5000
Fastest Growing Companies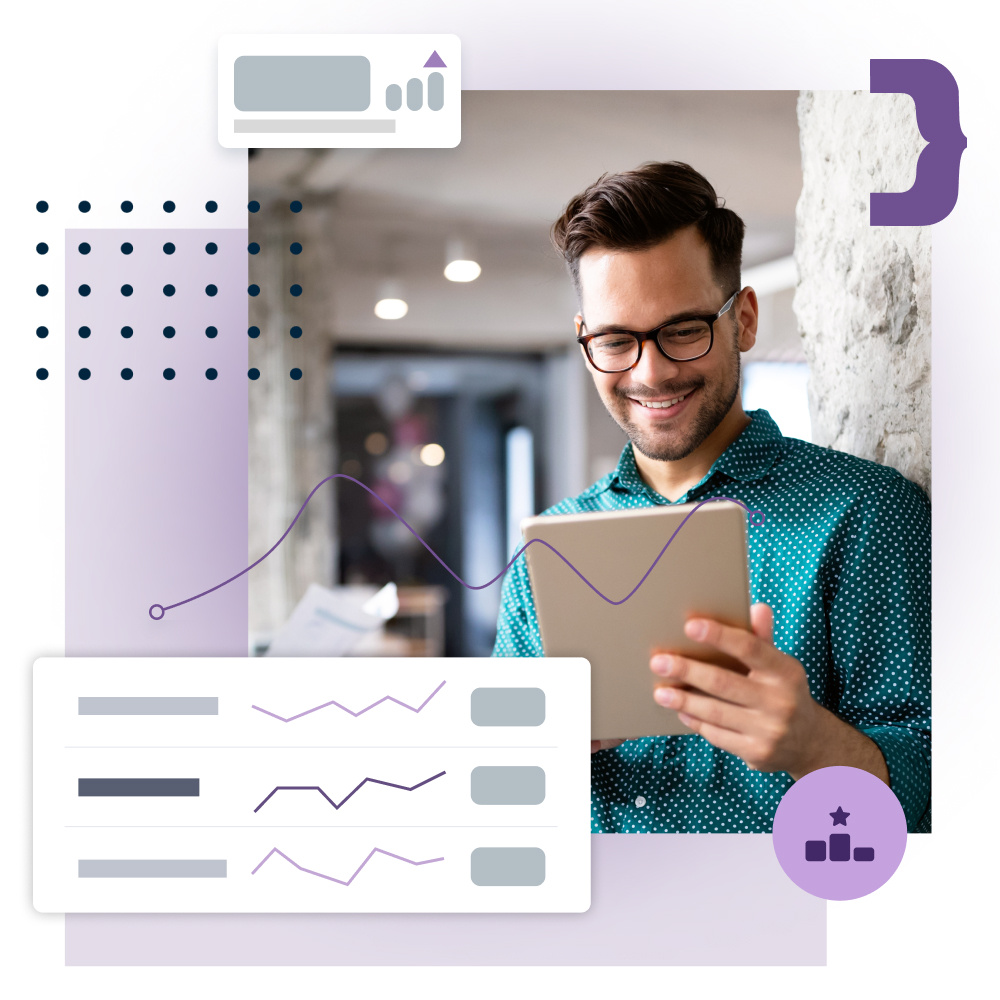 Manage Risk
Risk managers have one of the most difficult jobs in retail energy. For one, each day is a moving target. Hedge your bets in the wrong direction, and you could quickly put your company in the red. That's why we created a software platform along with expert managed services that centralize all of your data, providing complete transparency across all your risk teams and executive stakeholders. From demand forecasting, scheduling, and position reporting to daily settlements and churn analysis… Now, you can manage risk with greater confidence.

Turn Volatility Into Opportunity.
From historic ERCOT black swan events to shifting demands of a pandemic to ever-fluid state regulations, the risks associated with retail energy are real. Energy suppliers need the latest tools to better anticipate and quickly react to future events. In order to turn market volatility into opportunity, energy suppliers need to move beyond the limitations of static forecast reports and spreadsheets. Some of the largest energy retailers in the industry trust POWWR to manage their risk with peace of mind.
Already have your own system? Great, you can plug into Risk360 to enhance your own system, giving you greater insights into the gaps of your current data for electric or natural gas commodities.

Demand Forecasting and More

Scheduling & Position Management

Daily, Weekly & Monthly Settlements

Detailed Churn Analysis

Extreme Weather Analysis

Predictive Revenue Forecast

Transparent Insights & Reporting

Expert Managed Services
Predict Future Revenue
Retailers need to be proactive to ensure target margins are met and also have the ability to fine-tune their business practices for maximum profitability. Risk360 offers a future-looking detailed P&L that accurately estimates the costs and revenues of a customer's book on a daily basis to term length. Unlike one-off guesstimates, Risk360 automatically updates every day for any changes in the market and includes all data points available. What would you do with the ability to see all of your actual future margins and costs right now?
Imagine having the ability to see and adjust your forecasted margins and revenue targets on the fly… Energy retailers can now maximize their future cash flow by fine-tuning current operations to a new "sweet spot" that will improve margins by 5%-10% or more. Because history doesn't repeat itself — POWWR combines data that is based on future contract lengths, hedges and forward price marks to provide the most precise future view of margins possible.
Proactively analyze future margins and view projected profitability by just some of the following methods:
Zonal or utility level

Sales channel

Pricing applications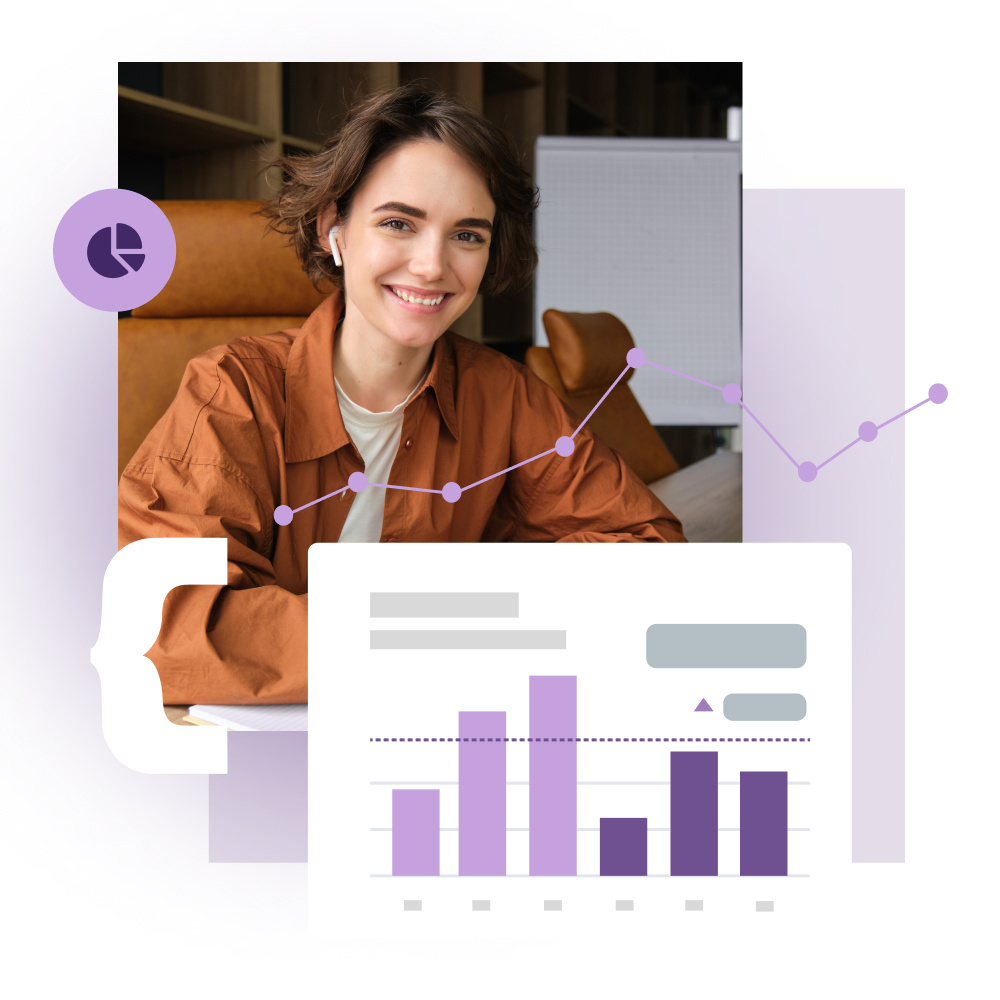 Managed Services
Our managed services team has over 200 years of Electricity and Natural Gas risk and position management experience. We can be part of your team or your entire team. Our energy experts can utilize your reports or access the suite of Risk360 position management platforms Clients come to POWWR to enhance operations, increase margins, and maximize scalability while growing. The bottom line, we help our clients make money! Our unique value is that we are holistic in our managed services expertise, yet modular; addressing client challenges only where needed.

Find out more
Discover a whole new way to manage risk & stay in the black
Contact us today to schedule a complimentary demo of the Risk360 energy platform. Already have a solution? Discover how Risk360 and our expert managed services may enhance your current system.
Natural Gas Software, Made Simple…
Balancing your utility and pipeline nominations is a constant battle. Each day you are forced to react to changes to your daily delivery requirement (DDR). You've got tons of work to do…in so little time.

These challenges require an inordinate amount of manpower and additional costs. You are constantly reacting and adjusting. You can't seem to get in front of it. It's easy to make costly mistakes. Did we nominate too much or too little? Did we source our gas optimally? You're never quite sure… Until now.

We work with some of the best gas schedulers in the energy industry. Their decades of combined experience has shed much light into the development of a superior software system designed to alleviate the challenges associated with natural gas scheduling, position management, load forecasting and more.

Simply Upload Historical Hedges, Define Position Requirements, Enter Utility Information & See Critical Information in Multiple Views & Detailed Reports


Learn more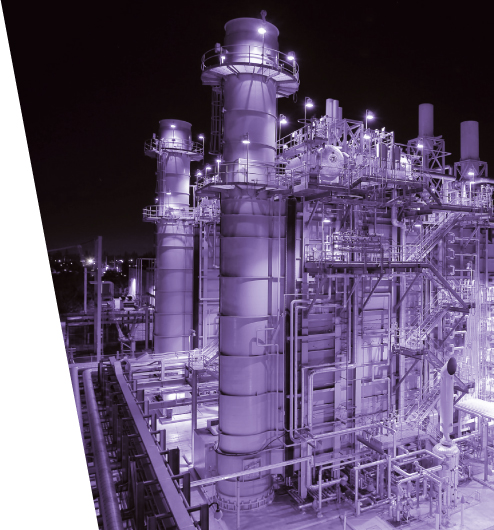 Better tools, better results.
Imagine a world with a little less stress, even in the face of greater challenges ahead. That's just a small glimpse of how your day-to-day life could be with Risk360. Explore just a FEW of our award-winning features below.

Know Your Position
With Risk360, you'll never have to guess how your positioned. Furthermore, stakeholders in your company won't have to nudge you for constant updates any longer. All they have to do is log into Risk360 and see their position at all times. Risk360 has raised the bar in data transparency and intuitive reporting for your entire team.

Meter Level Accuracy
Unlike other forecasting methods, Risk360 utilizes a 'bottoms-up' meter-level methodology. We utilize smart meter data where available to be assured of the most accurate forecasts possible… Helping you to avoid the same-day market. Contact us today to learn more about the many benefits of Risk360 and how we can assist you with your forecasting needs.

Modular/Holistic Ecosystem
Risk360 fits into your companies current ecosystem and can scale as you grow. Use only what you need to move forward. Our services are holistic, covering all elements from risk and position management to pricing and sales/broker management. We are the only platform that can easily integrate with multiple systems to enhance your results.

Expert Managed Services
Risk360 is backed by some of the best energy industry experts in the world. Having worked for several of the largest retail energy companies spanning multiple decades, our team has been in your shoes and can take the pressure off your current staff. With over 130+ years of experience in both electric and natural gas, give our team a chance to help you reach your goals and beyond.

Predict Future Revenue
Not many risk teams or CFO's have a crystal ball, but Risk360's forecasted revenue platform is about as close as you can get. Because history doesn't repeat itself, Risk360 combines data based on future contract lengths, hedges and forward price marks to provide the most precise future view of margins possible.

Demand Forecasting Plus
Risk360's demand forecasting system accuracy is consistently on the mark because we use historical customer-level data, including smart meter insights, in our analytics, providing greater detail and intuition than traditional top-down methodologies. Optimize hedging and position management, group by portfolio, extreme weather scenario analysis, and more.
"...I found the [Risk360] platform... to be a highly valuable system for any organization. I would highly recommend making it a priority to see a demo of this comprehensive solution."
Andrew Coppola, FORMER SVP with XOOM ENERGY
"We literally could not run our business as effectively and efficiently as we do without POWWR's suite of software."
Travis Andrews, SVP of SUPPLY, SUMMER ENERGY
"Titan Gas and Power has been a satisfied POWWR customer for over six years. We've incorporated their software and services in both our Electric and Natural Gas businesses. I recommend their software and services to any other energy retailers."
Rob Moss, CCO, TITAN GAS & POWER
"In our short time using POWWR, I have found it to be a useful tool for load forecasting as well as settlements reconciliation."
Anwar Rohan, VP, GRIDDY ENERGY
"POWWR's staff has been attentive to my client's needs at a level that I had never experienced before. Their staff constantly succeeds in making us feel that nothing is more important than keeping us completely satisfied. I truly admire and enjoy working with this group of top-notch energy professionals."
Bill Kinneary, Energy Industry Consultant and Professional since 1998
Discover the ideal risk solution for your business
Outdated tools and manual processes are leaving you vulnerable to unforeseen changes in the marketplace. Now you can manage your exposure with greater confidence. Discover the ideal risk solution for your business
Basic
The basic package features:
Plus
All the features of Basic and:
Pro
Our most popular plan!
All the features of Plus and:
Daily Scheduling and MAPE Analysis
Elite
Want access to EVERYTHING Risk360 offers? Elite has you covered.
All the features of Pro and:
Compare features & Benefits
Know Your Energy Obligation
Bottoms-Up Long Term Forecasting
Manage Risks and Increase Margins
Weather Scenario Analysis
Automated Mark to Markets for Every Trade
Custom Clustering of Accounts
Gain Critical Data Insights
Detailed Customer Info Reporting
Automated Data Error Reporting
Churn and Retention Analysis
Account Level Load Factor Reporting
Improve Efficiencies & Reduce Operating Costs
Cloud Based Software Reporting
Automated Integration into the ISO
Automated Customer Flow Across All Platforms
Billing System Integration
Integrate to Your Systems
Automated Scheduling Files
Predict Future Profit & Loss
Billed and Un-billed Revenue Reporting
Automated Daily Settlement & Margin Reporting
Automated Daily Forecast P&L
Securely Manage Your Business & Data
Run your organization from anywhere
Seamless Integration
On-boarding and Implementation
Dedicated Account Management Team
Video/ Personalized Training
Avoid Risk on the Long Term
Energy Position Management
-
Hedging Strategy in Accordance to Risk Policy
-
Capacity Position Management
-
-
Voluntary Renewable Position Management
-
-
-
Know the Value of Your Business at All Times
Trade Cost Reconciliation
-
Pipeline Invoice Reconciliation
-
-
Monthly Gas Settlement WACOGS
-
-
Optimized Day-to-Day Operations
Daily Scheduling and MAPE Analysis
-
-
Pipeline Scheduling/Nominations
-
-
Find the Value in your Business
Gas Pipeline Setup and Agreements
-
-
ARR Auction Participation
-
-
-
NYISO Capacity Auction Participation
-
-
-
Pipeline Storage Analysis/Optimization
-
-
-
Ensure You are in Compliance
Assist in Retail Supplier Filings
-
-
-
Optional Advanced Pricing Ad-Ons*
Proprietary Client Specific Pricing
-
-
-
-
Proprietary Client Specific Matrix Pricing
-
-
-
-
Proprietary Hourly Forward Price Curves
-
-
-
-
Ready to find out how POWWR can help your business?

Frequently Asked Questions
What type of data is required to get started?
POWWR will integrate with your billing vendor or in-house billing system to receive meter level billing data to feed into our Bottoms Up forecast. Additionally, POWWR will need all certificates to scrub ISO data for settlement reporting.
What type of reporting does POWWR provide and how frequent?
POWWR scrubs the ISO sites daily and produces settlement reports overnight for both current and projected.
Are you offering price forecast?
Yes, POWWR offers proprietary hourly forward curves.
What type of Load Forecasting models and approach does POWWR take?
We use bottom-up and top-down with the most advanced modeling software, machine learning, and probabilistic weather forecasting to develop a custom-made forecast per client book.
What is POWWR's pricing methodology?
POWWR takes the HUD and converts it into weather normalized forecasted load prior to pricing. This will ensure the accuracy level on price will match the load forecast required for hedging and will support less risk of mispricing due to historical, not future load expectations.
Where is POWWR getting the account data to price?
POWWR can integrate with client usage data. POWWR can also go direct (where available) via EDI, ECL to retrieve historical usage
What type of pricing support does POWWR offer?
POWWR offers Matrix and Custom pricing to our clients. We work closely with our clients to fit their needs and expectations.
Is a client required to purchase all services or can selections be made ala carte?
POWWR software is modularized to fit our client ecosystem. Additionally, our managed services are here for you, as your energy desk or an extension to your risk/supply team.
Back to top
Stop losing sales to your competition
Outdated tools and manual processes are giving your competition the edge by allowing them to win more profitable deals faster than you can.