Careers at POWWR
POWWR offers a range of exciting opportunities and is always on the lookout for enthusiastic and talented employees.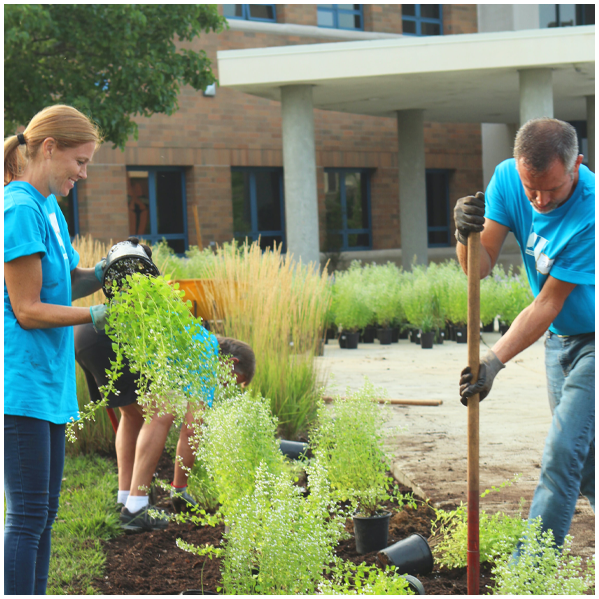 Life at POWWR
Regardless of your team or job role, if you are working at POWWR it is because you are exceptional. Our hiring policy is to find articulate, creative, and intelligent problem solvers.
Working life at POWWR is an ongoing evolution – to be successful you will need to embrace a learning and growth mindset. There is an expectation that our team constantly ask questions so that we can continuously innovate and improve.
We are building an energy marketplace so we embed efficiency and simplicity in everything we design.
Culture and Belonging
Our team is based in both the US and the UK so our approach to work and collaboration is strongly honed and truly hybrid.
Our ambition is limitless, our pace is unrelenting and our people are always at the core of what we do. Our culture is built around agility, intelligence, and speed.
We are customer-centric in everything we do and build. Our customer and employee experience are synonymous as we believe happy employees create happy customers.
We are a small team, we have a lot to get done and we have some big tasks to complete so we need the best and brightest people.
Lessons from a pandemic
From March 2020, our entire team in both the US and UK have worked remotely. This has not been without its challenges however employee safety has been at the heart of every decision we have taken.
Since our move to full remote working, we have diversified our approach to talent sourcing. We no longer expect our team to be in any specific location and whilst we do appreciate employee hubs for collaborative working, we do not recruit based on location. We hire based on skills, aptitude, and ability.
Our teams have the option of working from our offices in Connecticut, USA, and Manchester, UK. However, we are output driven not location-driven.
At POWWR it doesn't matter which location or team you are in, what matters is that you share our vision and values. There is a simple a, b, c model which are the values shared amongst all our team:
Autonomy

– the ability to manage and deliver your workload
Agility

– thinking and working in a creative way
Authenticity

– just being you
Belief

– the vital role you play in achieving Company goals
Boldness

– never settling and always pushing for innovation
Balance

– having a great career that enriches your life
Curiosity

– challenging the norm
Comradery

– team appreciation and having a sense of humor
Composure

– focusing on getting it done
Current Openings at POWWR
Don't see a suitable job opening? Send us an email and introduce yourself. Email your resume to employeeservices@powwr.co.uk
We're always looking for great people.