How To Become An Energy Broker and a Practical Guide to What They Do

4 min read
5 December, 2022
How To Become an Energy Broker and a Practical Guide to What They Do
The energy industry has sustained booming growth in the last few years. With the market maturing into an established industry, energy brokers have become a vital part of the sales efforts. Retail energy suppliers quickly learned that it is easier to subcontract an energy broker than hiring a salary sales team. If you've decided to become an energy broker, congratulations, you've come to the right place! This field is in a thrilling phase of growth and opportunity. We've compiled this guide to help you immerse yourself in the industry and learn how to take advantage of this space for your next career move.
What Is an Energy Broker?
To become a successful energy broker, you must have an accurate understanding of what these professionals do. They serve as a middleman between an energy provider and their customer, selling the contract itself. Like a real estate agent, they represent their customer and do not own the energy. They provide essential information, like rates, and advise their customers on the right purchasing strategies. Ultimately, their goal is to help their customers get a great deal on their utility-related costs by negotiating a price on the customer's behalf.
There are two different types of energy brokers, commercial and residential. With both types, their career requirements and job responsibilities are the same. The only difference is their clientele. Commercial, the most common type, focuses on servicing businesses, while residential serves homes.
How To Become an Energy Broker
One of the first places to start would be to become an agent. These professionals work under an energy broker and are not required to get licensed. This allows you to gain valuable experience and grow your customer portfolio while learning the industry and training with a seasoned broker. Remember, without solid relationships with suppliers, you cannot run a brokerage. If getting your broker's license is a career goal, make sure you are using this time to prioritize making and maintaining beneficial relationships with suppliers.
After receiving vital training, you may want to advance your career and become an energy broker. To sell energy, you may need to acquire a license to operate in each state you plan to broker. Different states have different regulations. Some require a license to operate, while others offer limited deregulation. The application process can be lengthy, and each regulatory body will be closely evaluating your work.
What Do They Do
Energy brokers have a daunting job. They contact numerous energy suppliers and compare price quotes. Due to an ongoing relationship with suppliers, brokers may be able to negotiate a more competitive price or favorable contract terms for their customer. Part of their job is to keep up to date with industry trends and market conditions. For many brokers, their job does not stop after the sale. If the customer chooses, energy brokers can continue to offer services, such as managing the contract and looking for opportunities to renew. This ensures that they maintain and solidify relationships with their customers.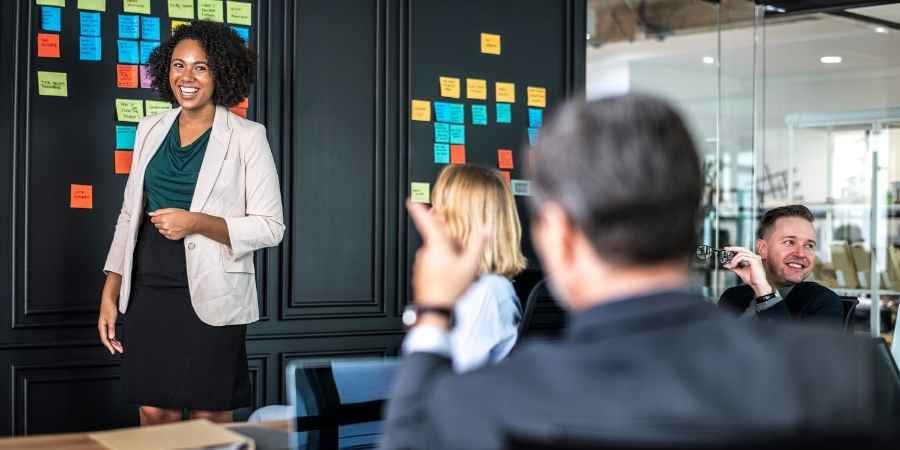 Contracts
Contracts can be confusing. With the abundance of industry jargon, it can be difficult for your average person to understand what they are signing. Energy brokers are familiar with common terms that may appear on a contract, like capacity charges and bandwidth charges. This alone can be an important factor in a company's decision to use an energy broker. It saves them the hassle of trying to understand the contract themselves.
Vetting
Knowing which suppliers are reputable is crucial for energy brokers. Part of their job is to ensure the supplier will follow through on their agreement without any surprises. Customers will want to use a company that will honor a fixed-price agreement. Brokers can decipher quotes and negotiate with suppliers to ensure the customer is getting dependable service. With an immense amount of market knowledge, energy brokers are the perfect people to help customers choose reputable suppliers.
Customer Service
After the sale is finalized, customers can still have direct access to their energy broker. If there is an error with the billing, or if they have a question, the broker is always available to advise and reach out to the company on the customer's behalf. With their direct lines of communication with your energy provider, they are a valuable resource for any future needs.
How They Make Money
An energy broker's income relies on charging their customers for their services. Their commission is included in their customer's monthly payments. For the length of their contract, energy brokers add a margin or fee to the total amount the customer will be paying each month. Since most brokers have strong relationships with suppliers, this does not hike up a customer's bill. They can get customers a deal, so the added fees will not surpass the initial quote. As an energy broker, you will need to attract new customers, to increase your salary.
Generating Business as an Energy Broker
In order to grow your business, you must be seen as a valuable resource. This is especially crucial for those who are still establishing their career. Creating and regularly updating a website and social media profiles can be a vital way to boost your reach and attract new customers. Utilize these platforms to share expert advice and industry knowledge to grow your reputation. Creating a strong customer base helps the business thrive and be established as a trusted brokerage.
How to Differentiate Yourself as an Energy Broker
With the energy industry growing at a rapid pace, it is important to build your brand and differentiate yourself from competitors. Energy brokers often utilize the same suppliers and can offer the same price. One way to separate yourself from the rest of the pack is by combining the price with a special offer. Consider pairing it with ongoing contract support or a feature that is tailored to the customer's needs.
Don't position yourself as the average salesperson. Instead, provide valuable knowledge and consulting services to show that you are an asset. Using social media and an up-to-date website to promote these educational pieces, you can expand your reach and establish credibility with new customers.
Set your brokerage up for success by utilizing a platform to keep up with sales analytics and pricing. Our Broker 360 portal was designed to help energy experts expand their business by using cutting-edge tools to help you succeed. If you want to grow in today's competitive energy landscape, consider one of our plans to help you meet your goals.