Are You Giving Away Too Much In Commissions?
Don't Miss Out on Your Energy Commissions
Commisssions are your lifeblood. Chances are, you're losing money on unnecessary fees.

Stop losing out. Stop giving away too much. Get back in control of your commissions.
Download your guide and learn how to:
Download your free guide today!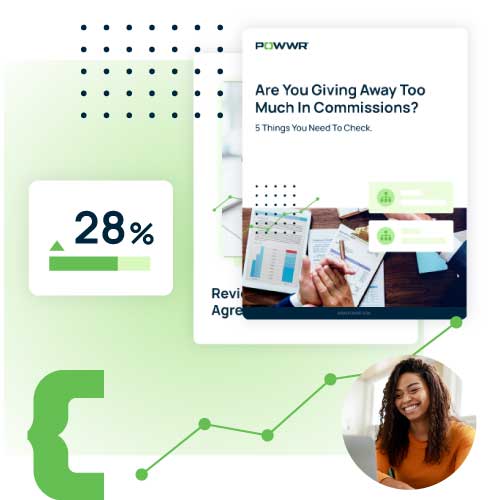 FREE DOWNLOAD
Check your rates and renewal agreements regularly and adjust them as needed.
If you want to stay on top of your energy broker commission stream and be a helpful partner to your clients you should make sure your fees are in line with competitors and gives the most ROI.
Your customers trust you to be honest and upfront with them about what they should expect about fees and solutions. Check out these 5 different steps that will tell you if you are giving away your commission.

Become a Market Leader
A market expert is vastly different than a product expert. Sure, you may know your product or solution inside and out, but being able to understand and articulate outside factors to your customer is where your advantage lies.

Win More Deals
With validated batch files, direct contract upload, and full meter lookups, Broker360 reduces the risk of contract rejection, leading to more sales and higher profits.

Leverage Smart Technology
There is no better time to leave the spreadsheets behind! Everything from automated pricing and contracting tools, to commission tracking analytics and streamlined renewals can now be achieved with little to no overhead from brokers.
"POWWR's Broker360 platform is a great asset for Ideal Energy. Having a centralized source for our most pertinent data has allowed us to free up management that can be refocused on growing the front of our business. POWWR has helped us button up our operation and make us run more efficiently. I definitely recommend Broker360 to anyone selling in the retail energy industry."
C. O'Connor, Director of Sales