5 Ways to Win More Energy Deals with Broker360º
Retail energy sales can be costly, competitive, and time-consuming. But it doesn't have to be that way.
Are you feeling the pressure to deliver a fast and efficient service as you risk losing valuable deals to competitors? Energy brokers like you need solutions that can compare prices across the industry, quickly generate quotes for customers, produce verified contracts, and manage customer journeys.
In this PDF, discover how to:
Download your free guide today!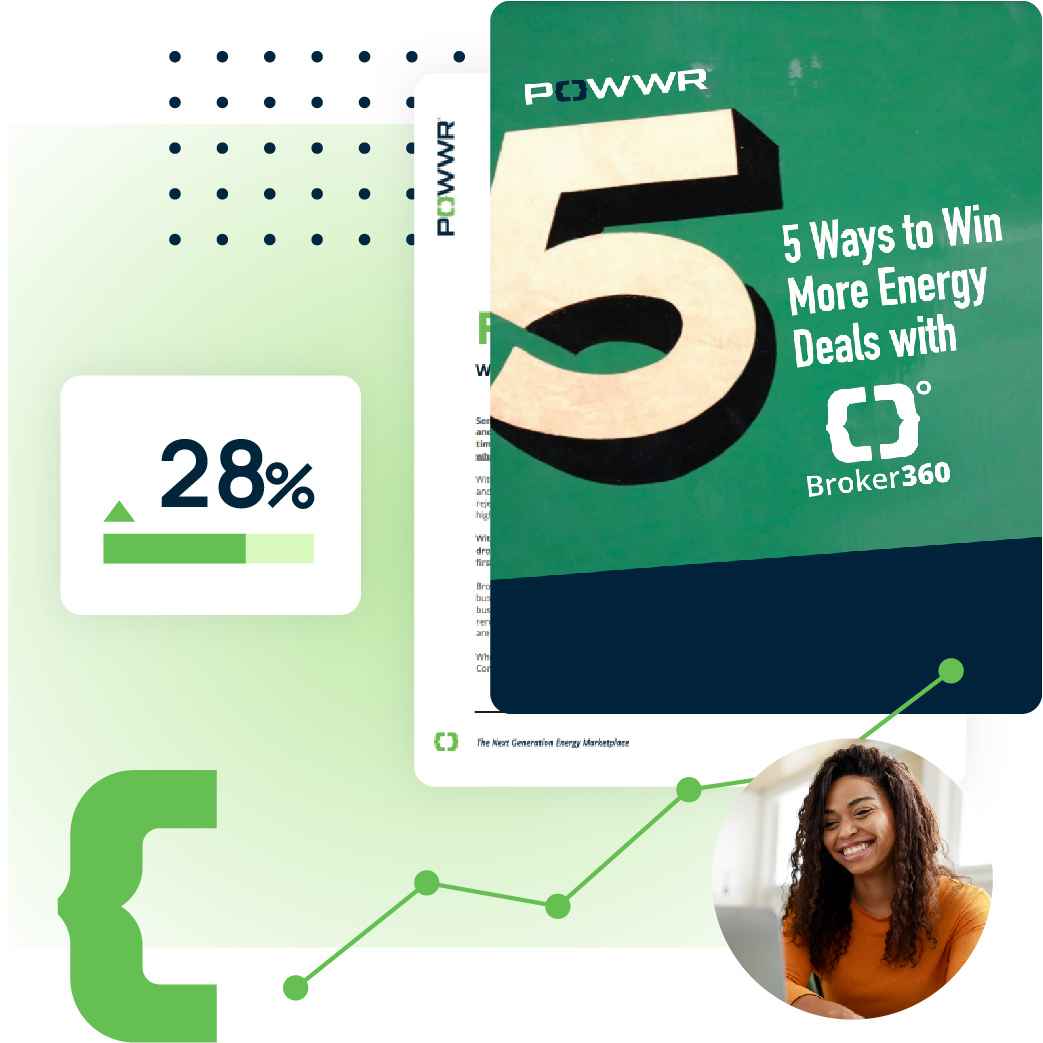 FREE DOWNLOAD
Grow Sales & Increase Revenue
Small and large brokers trust Broker360 to manage the energy procurement journey from submission to commission, enabling them to win more deals, increase profitability, and run their businesses more efficiently.
Discover how Broker360 can help you do the same.

Win More Deals
With validated batch files, direct contract upload, and full meter lookups, Broker360 reduces the risk of contract rejection, leading to more sales and higher profits.

Price Comparison Website
Experience the benefits of a custom price comparison website and seamless automation with Broker360, making lead generation easier than ever.

Increase Efficiency
Dramatically increase your efficiency and reduce manual tasks with automatically updated price books and Broker360's full-market pricing.
Become a Retail Energy Solutions Leader with POWWR
1.6 million
Quoted B2B transactions
"POWWR's Broker360 platform is a great asset for Ideal Energy. Having a centralized source for our most pertinent data has allowed us to free up management that can be refocused on growing the front of our business. POWWR has helped us button up our operation and make us run more efficiently. I definitely recommend Broker360 to anyone selling in the retail energy industry."
C. O'Connor, Director of Sales