Risk Management, Made Simple
Providing simple software and expert services to help electric and natural gas energy suppliers thrive in the face of volatility.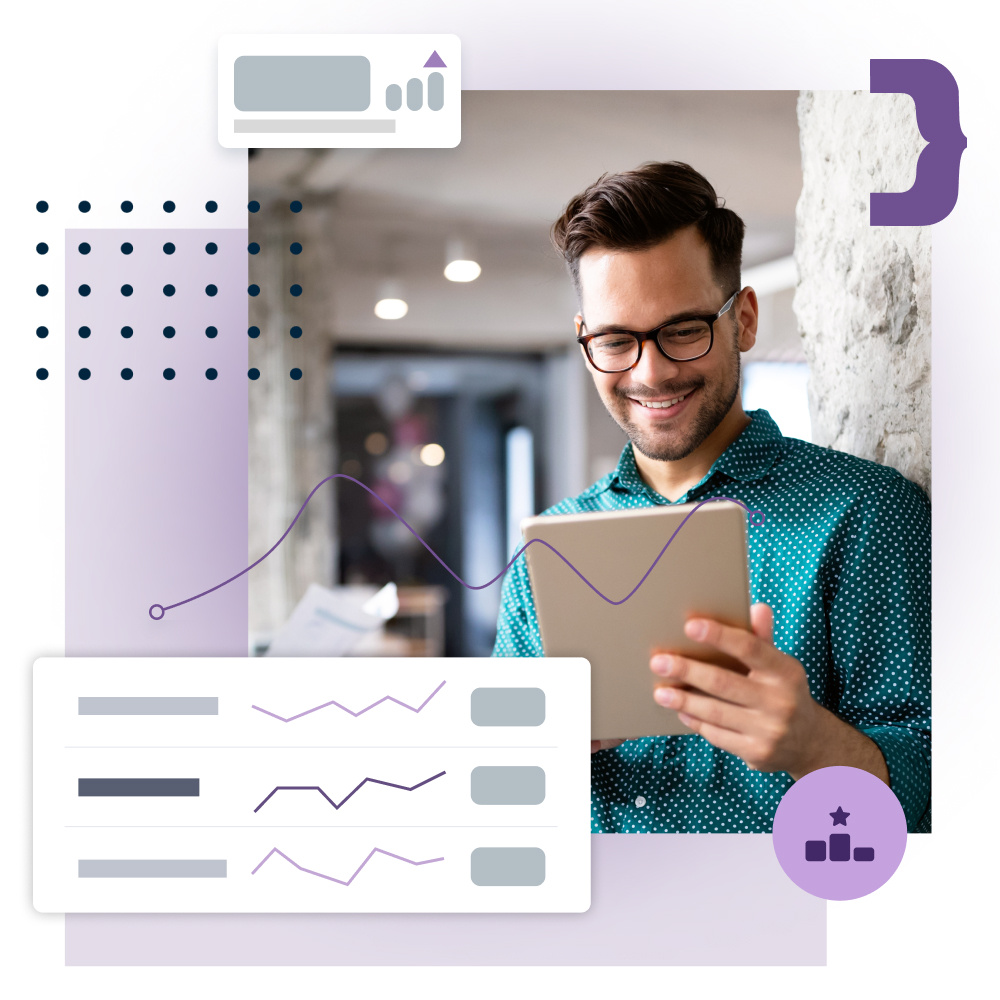 Manage Risk
Risk managers have one of the most difficult jobs in retail energy. For one, each day is a moving target. Hedge your bets in the wrong direction, and you could quickly put your company in the red. That's why we created a software platform along with expert managed services that centralize all of your data, providing complete transparency across all your risk teams and executive stakeholders. From demand forecasting, scheduling, and position reporting to daily settlements and churn analysis… Now, you can manage risk with greater confidence.
Turn Market Volatility
Into Opportunity.
From historic ERCOT black swan events to shifting demands of a pandemic to ever-fluid state regulations, the risks associated with retail energy are real. Energy suppliers need the latest tools to better anticipate and quickly react to future events. In order to turn market volatility into opportunity, energy suppliers need to move beyond the limitations of static forecast reports and spreadsheets.
That's why we've built the most sophisticated risk platform in the industry with the help of the top experts in retail energy. From weather responsive forecasting and position management to daily settlements and future revenue analysis, Risk360 has you covered.
Risk360, Beyond Forecasting
POWWR helps electric and natural gas suppliers move beyond the limitations of static forecast reports and spreadsheets. Imagine having all the necessary data you need to make timely and informed decisions along with robust insights and transparent reporting across your entire executive team.

Extreme Weather Analysis
Extreme weather events play a large role in the operation of your company. Risk360 provides the peace of mind of knowing what your current forecast will look like during these swings in the weather. Utilizing both future start date and active contracts to determine total contractual load obligation, extreme weather analysis helps to maintain financial covenants and collateral requirements with wholesale counter parties.

Accurate Hedging
Risk360 will not only keep track of your existing Hedges, but can also give you detailed recommendations for placing additional hedges based on your predetermined risk policy parameters. The system will update these recommendations daily, taking into account new starts/stops and weather forecasts that can have an effect on your forecast volumes and additional hedges that you have placed and entered into the system.

Predict Future Revenue
Designed for Retailers who need to be proactive in ensuring target margins and want the ability to fine-tune business practices to a sweet spot of maximum profitability. Provides a future looking detailed P&L that accurately estimates the costs and revenues of a customer's book daily to term length and automatically updates every day for any changes in the market including all data points available.

Demand Forecasting
Unlike other forecasting methods, Risk360 utilizes accuracy in three critical areas; Model Accuracy, Weather Accuracy, and Data Accuracy. Our proprietary, state of the art weather normalized algorithms help to mitigate risk by accurately forecasting customer usage, allowing for predictable margins and profitability.

Daily Settlements
When it comes to ISO settlements, the entire process can be a manually labor intensive, error-prone, and time-consuming. Risk360 settlements generate a detailed view into the actual ISO charges allocated to an energy provider's account, and provides a current, granular view of the daily-weekly-monthly ISO clearing charges at your fingertips.

Position Reporting
During extreme weather conditions, you need to review your net position immediately and be able to adjust your gas and electric positions daily. Now you can incorporate a more granular level of book and position management versus what is currently possible today via Excel spreadsheets and report writers.
Explore Other Key Benefits of Risk360

Forecast Revenue
Risk360 offers a future-looking detailed P&L that accurately estimates the costs and revenues of a customer's book on a daily basis.

Expert Managed Services
Clients choose POWWR to enhance operations, increase margins, and maximize scalability while growing.

Frequently Asked Questions
What type of data is required to get started?
POWWR will integrate with your billing vendor or in-house billing system to receive meter level billing data to feed into our Bottoms Up forecast. Additionally, POWWR will need all certificates to scrub ISO data for settlement reporting.
What type of reporting does POWWR provide and how frequent?
POWWR scrubs the ISO sites daily and produces settlement reports overnight for both current and projected.
faster and more accurate.
Are you offering price forecast?
Yes, POWWR offers proprietary hourly forward curves.
What type of Load Forecasting models and approach does POWWR take?
We use bottom-up and top-down with the most advanced modeling software, machine learning, and probabilistic weather forecasting to develop a custom-made forecast per client book.
What is POWWR's pricing methodology?
POWWR takes the HUD and converts it into weather normalized forecasted load prior to pricing. This will ensure the accuracy level on price will match the load forecast required for hedging and will support less risk of mispricing due to historical, not future load expectations.
Where is POWWR getting the account data to price?
POWWR can integrate with client usage data. POWWR can also go direct (where available) via EDI, ECL to retrieve historical usage
What type of pricing support does POWWR offer?
POWWR offers Matrix and Custom pricing to our clients. We work closely with our clients to fit their needs and expectations.
Is a client required to purchase all services or can selections be made ala carte?
POWWR software is modularized to fit our client ecosystem. Additionally, our managed services are here for you, as your energy desk or an extension to your risk/supply team.
Back to top